Flood Insurance in North Carolina
Get a quote in under 3 minutes - Save up to 40%
Get a Quote for NC Flood Insurance Rates Today
Be one of the thousands enjoying comprehensive flood insurance coverage in North Carolina with Rocket Flood.
Our team knows all the tricks of the trade to ensure you get the best possible rates without compromising on your coverage. Get your free quote from Rocket Flood and protect your property today.
ALL CARRIERS A+ RATED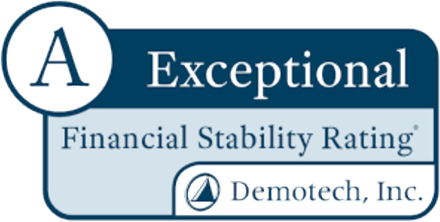 Flood Insurance North Carolina
Home and Commercial Flood Insurance in North Carolina
Flooding is the most common natural disaster in the U.S., and the Tarheel State is no exception. Nationwide, an estimated 15 million homes are at risk of flooding, and these homes do not necessarily sit near rivers or oceans.
Your home and business are at risk. Ordinary homeowners and property insurance policies specifically exclude flood damage, meaning if disaster strikes, you could be left paying the damages out of pocket.
With the impact of climate change making extreme weather events more likely, relying on Federal assistance to pick up the slack is not a viable strategy. Across the Carolinas, just 335,000 homes were protected by flood insurance in 2018, meaning most people without protection are gambling with their livelihoods.
At Rocket Flood, we make the issue of finding competitive, comprehensive North Carolina flood insurance by leveraging the latest technology to give you peace of mind should the worst happen.
Defend your home. Protect your business. Make sure you are protected with flood insurance in North Carolina with the nation's number one specialist flood insurer.

Flood Insurance Rates in North Carolina
Competitive Rates
NC flood insurance rates do not have to break the bank.
The cost of flood insurance in North Carolina averages $718 per year, with cities like Raleigh topping out at over $900 per year. We are determined to beat those averages.
Rocket Flood harnesses state-of-the-art technology to ensure you pay what reflects your home or business's risk profile.
Fill out your quote request and receive the best prices from more than 15 A-rated nationwide flood insurance providers. Your journey to low NC flood insurance rates is just a few clicks away.
Powerful Partners
Rocket Flood has partnered with every major flood insurance provider in the country to ensure our clients can access the best rates.
We have cultivated partnerships with trustworthy insurers who honor their promises and cover our clients should the worst happen. Rocket Flood is the only choice if you need a reliable insurer with your best interests in mind.
Specialists in Flood Insurance
Work with an insurer with decades of collective experience that puts quality first.
Rocket Flood is a specialist flood insurer. We exclusively offer flood insurance policies in North Carolina and nationwide. Our team is dedicated to helping you secure the best rates.
Take out five-star flood insurance in North Carolina with Rocket Flood today.
LiDAR Technology
Are you sick of paying more for North Carolina flood insurance than you should?
No property owner should pay more than expected for comprehensive coverage. Many insurers fail to differentiate between the properties they insure, meaning you could be spending more on premiums than necessary.
To alleviate this problem, we use LiDAR technology to take detailed images of your property's terrain. This is the same technology used by the U.S. government and NASA. By determining your home's elevation, you can access exclusive elevation discounts.
Why should you pay more for a home on a hill than a home by a river? With Rocket Flood, this is a thing of the past. Our clients save up to 40% on their flood insurance in NC for this reason alone.
Comprehensive Coverage
Cheap insurance often means cheap protection. Low-quality flood insurance policies will leave you high and dry if disaster strikes.
With Rocket Flood, we elevate ourselves above sub-standard insurers by offering cheap rates without giving an inch on protection. Policies that fail to pay when you need them most are not worth having for any property owner.
Our programs can provide up to $5,000,000 in personal content coverage and up to $20,000,000 for structural coverage. These high coverage limits far exceed what other insurers can offer, enabling you to defend yourself no matter the severity of the flood.
We also offer a series of policy enhancements, such as:
  Replacement Cost on Contents
  Loss of Rents
  Loss of Use
  Other Structure Coverage
  Pool Repair/Refill
  Basement Contents

Customize your policy to suit any scenario. Secure the best coverage available, regardless of where you live in North Carolina
Quick Sign Up
By leveraging superior technology, we can sweep the entire flood insurance marketplace in as little as three minutes.
Other brokers must request quotes from individual insurers manually, but with Rocket Flood, you know where you stand instantly.
It only takes three steps to comprehensive flood insurance.
Get a North Carolina Flood Insurance Quote
Obtaining quotes and securing coverage with Rocket Flood is always as easy as 1-2-3
Passionate About Serving You
Any disaster insurance policy can be confusing. Which insurer can I trust? How do I get the lowest rates? Do I qualify for a discount? These are all questions that can make searching for flood insurance frustrating.
The Rocket Flood team is passionate about taking the complications out of flood insurance. Our eager, friendly staff is proud to provide a vital service to the people of North Carolina.
We are ready and waiting to answer any questions and offer support in securing the most affordable coverage for you and your family.
Contact Rocket Flood to enjoy the gold standard in flood insurance.
Get a Affordable North Carolina Flood Insurance Quote
States we Serve
California
Texas
Florida
New York
Pennsylvania
Illinois
Ohio
Georgia
North Carolina
Michigan
New Jersey
Virginia
Washington
Arizona
Massachusetts
Tennessee
Indiana
Maryland
Missouri
Colorado
Wisconsin
Minnesota
South Carolina
Alabama
Louisiana
Kentucky
Oregon
Oklahoma
Connecticut
Utah
Iowa
Nevada
Arkansas
Kansas
Mississippi
New Mexico
Nebraska
Idaho
West Virginia
Hawaii
New Hampshire
Maine
Montana
Rhode Island
Delaware
South Dakota
North Dakota
Alaska
Vermont
Wyoming
Flood Insurance North Carolina FAQs
Understanding the ins and outs of flood insurance is far from straightforward. By reading our comprehensive FAQ guide to flood coverage in North Carolina, educate yourself so you know where you stand.