Flood Insurance in Michigan
Get a quote in under 3 minutes - Save up to 40%
Request Your Michigan Flood Insurance Quote Today
Find the best rates on flood insurance today from the comfort of your own home. Our easy-to-use system offers tailored quotes using the latest automation technology.
Enjoy up to 40% savings on your flood insurance with proprietary technology that searches the marketplace for the guaranteed best rates right now. Whether you are looking to purchase your dream home or open the doors of your new business, get the peace of mind that comes with knowing you're ready for anything.
ALL CARRIERS A+ RATED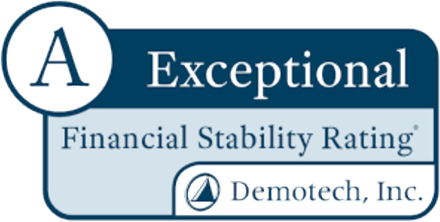 Flood Insurance Michigan
Home and Commercial Flood Insurance in Michigan
Flooding threatens communities differently across the U.S., but how does it affect those living in a Great Lake state? Living in Michigan has a relatively high risk of flooding, with 12% of Michigan homes holding a 26% chance of severe flooding in the next 30 years.
The reality is that no home is completely protected from flooding. In fact, flooding is the most common natural disaster in America. So how can homeowners protect themselves?
Even if you have homeowners insurance, standard policies don't include coverage for flooding. What does this mean for you? Without comprehensive flood insurance, Michigand residents will need to pay all flood-related costs out-of-pocket.
Rocket Flood is the #1 provider of flood insurance in Michigan. We protect homes and businesses across the Great Lake State to ensure property owners can rest easy with comprehensive coverage.
Michigan faces the unique threat of severe weather and rising water levels, with approximately 300 miles of shoreline properties facing increased risk profiles. Protect your home or business with a trusted Michigan flood insurance provider by your side.

Flood Insurance Rates in Michigan
Competitive Rates
We understand that finding cheap flood insurance in Michigan isn't easy, with average rates exceeding $1,000 per year statewide. Rocket Flood aims to slash your insurance costs by leveraging the latest technology and strong partnerships with more than 20 dedicated flood insurance providers.
Fill out our quote request form to discover how much you could save with Rocket Flood today.
Specialists in Flood Insurance
Rocket Flood is the only company that specializes in flood insurance and only flood insurance. Say goodbye to confusing policies and sketchy add-ons. We focus our efforts entirely on providing the residents of Michigan with comprehensive flood insurance policies they can rely on.
Our team consists of specialists with in-depth flooding expertise from years of experience in the industry. Our experts intimately understand the needs of home and business owners, ensuring you get the perfect policy for your needs.
LiDAR Technology
Pay less for more flood insurance in Michigan by assessing your property's risk profile. We utilize LiDAR technology to analyze the terrain around your home. This technology, favored by NASA and the U.S. military, can pinpoint the exact elevation of your property and allows you to unlock exclusive discounts.
Don't pay for more than you need. Rocket Flood ensures your flood insurance cost accurately represents the flooding risk facing your home.
Comprehensive Coverage
Never compromise on your protection. We are a premium insurer that offers comprehensive and affordable coverage for your specific needs. Get up to $5 million in personal content and $20 million in building coverage. Higher coverage limits ensure you are prepared for anything, whether you need to insure a home, business, or industrial facility.
Add various enhancements to your policy, including:
  Loss of Rents
  Loss of Use
  Pool Repair/Refill
  Basement Contents
  Replacement Cost on Contents
  Other Structure Coverage

Quick Sign Up
Enter the digital age with remote flood insurance in the Great Lake State. Sign up for comprehensive flood insurance in Michigan in three minutes or less! We make it fast and easy to get instant quotes tailored to your needs, thanks to our high-powered solutions. While other brokers need to send your request manually to their network, our system performs it automatically.
Our powerful array of A-rated partners utilizes a digital-first approach to make signing up easy. Get started today!
How to Buy Flood Insurance in Michigan
When you work with Rocket Flood, you'll no longer need to navigate different insurers in your search for an answer to the all-important question: how much is flood insurance in Michigan? We make sure you get the best deal for your property with just a few clicks.
Sign up by following these three simple steps:
Get a Michigan Flood Insurance Quote
Our customer support team is always available to answer any additional questions, explain policies, and help you get the best deal on flood insurance in Michigan.
Get a Affordable Michigan Flood Insurance Quote
States we Serve
California
Texas
Florida
New York
Pennsylvania
Illinois
Ohio
Georgia
North Carolina
Michigan
New Jersey
Virginia
Washington
Arizona
Massachusetts
Tennessee
Indiana
Maryland
Missouri
Colorado
Wisconsin
Minnesota
South Carolina
Alabama
Louisiana
Kentucky
Oregon
Oklahoma
Connecticut
Utah
Iowa
Nevada
Arkansas
Kansas
Mississippi
New Mexico
Nebraska
Idaho
West Virginia
Hawaii
New Hampshire
Maine
Montana
Rhode Island
Delaware
South Dakota
North Dakota
Alaska
Vermont
Wyoming
Flood Insurance: Michigan FAQs
If you need clarification about flood insurance, how it works, or how much it costs, here are the answers to the most common questions we get about flood insurance in Michigan.
Don't see your question? Check out our FAQs page.