Flood Insurance in Virginia
Get a quote in under 3 minutes - Save up to 40%
Get a Virginia Flood Insurance Quote Today
Our advanced platform is equipped to sweep the market and obtain instant quotes without inconvenient, manual systems other competitors offer. Apply for a tailored flood insurance quote from Rocket Flood now.
Save up to 40% on your flood policy with our technology designed for a superior insurance purchasing experience. We cannot control the weather, but we can ensure a simple, low-cost recovery if you are struck by flooding.
Whether you are attempting to secure a mortgage in your home near the Chesapeake Bay or looking to protect the future of your business in Norfolk, Rocket Flood delivers the peace of mind of knowing you are protected.
ALL CARRIERS A+ RATED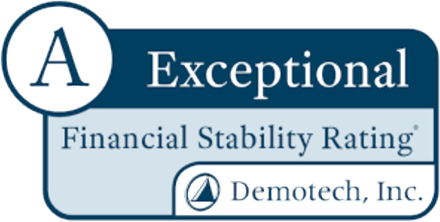 Flood Insurance Virginia
Home and Commercial Flood Insurance in Virginia
Virginia enjoys hundreds of miles of beautiful shoreline along the Atlantic Ocean. Despite its beauty, tens of thousands of Virginians face severe flooding yearly. Approximately 164,000 people are at risk of coastal flooding alone, which is expected to nearly double by 2050.
Homes and businesses are at risk, and only comprehensive flood insurance can prevent you from paying thousands of dollars out of pocket should disaster strike. Homeowners insurance policies exclude damage by flooding, leading many to mistakenly believe they are protected.
According to the Virginia State Government, only 3% of Virginians carry flood insurance. With rising sea levels and more severe weather projected for the Old Dominion and the rest of the Eastern United States, over eight million Virginians are at risk of experiencing flooding.
The threat of flash flooding is not limited to those who live on the coast. According to FEMA, 99% of U.S. counties have experienced a significant flooding event in the last 50 years.
At Rocket Flood, our mission is to help Virginians protect themselves with comprehensive flood insurance. With connections to more than 20 A-rated insurance providers, we offer affordable options for every situation.
Our digital-first approach enables us to provide Virginia flood insurance to homeowners and businesses statewide. Take the vital step of defending your property should the worst happen with the nation's number one insurance provider by your side.

Flood Insurance Rates in Virginia
Competitive Rates
The average cost of flood insurance in Virginia surpasses $700 per year. However, your costs can vary substantially based on where you live. For example, flood insurance in Virginia Beach averages $100 less than the statewide average.
At Rocket Flood, we want to make insurance simple. With deductibles, enhancements, and the contents you want to cover impacting your quote, we leverage high-tech solutions and long-standing partnerships to get you the best prices on your coverage.
Our clients save an average of 40% by choosing Rocket Flood for their flood insurance coverage. Fill out a quote request form to find out how much you could save today.
Specialists in Flood Insurance
Rocket Flood is a specialist insurer focusing all our resources on connecting Virginians with reliable flood insurance providers they can trust.
Our expert team has years of industry experience, enabling our clients to have extensive knowledge of their policies and what they provide.
Choose the specialists that truly understand modern flood insurance solutions.
LiDAR Technology
Unlock exclusive elevation discounts through enhanced LIDAR technology from Rocket Flood.
We utilize the same LiDAR technology as NASA to take detailed elevation measurements of your home or business to determine the true risk of flooding to your home.
Most insurers rely on a standard flood insurance rate map in Virginia to provide quotes for their clients in the state. We go further by constructing a profile of your home and business to generate the actual flooding risk you face.
Comprehensive Coverage
Paying less for flood insurance doesn't mean low-quality coverage. We provide affordable policies through A-rated flood insurance agencies without compromising the quality of your coverage.
Take out policies offering up to $20 million in building coverage and $5 million for personal content coverage.
Rocket Flood enables you to customize your policy with a broad choice of enhancements, such as:
  Loss of Rents
  Loss of Use
  Pool Repair/Refill
  Basement Contents
  Replacement Cost on Contents
  Other Structure Coverage

Pay only for the protection you need through your residential/commercial policy with Rocket Flood.
Quick Sign Up
Join Virginians that want to secure their most valuable assets by ensuring their real estate is protected from severe weather.
Avoid the tricky process of signing up for a flood insurance policy by taking advantage of our proprietary insurance platform.
Get instant quotes from the leading insurance providers in the country through automated, convenient options. It takes just three steps to receive the comprehensive insurance coverage needed to combat the threat of flooding.
How to Buy Flood Insurance in Virginia
Purchasing flood insurance in Virginia is as easy as 1-2-3.
Find out what your insurance policy could cost you from the nation's top policy providers. With Rocket Flood, you can secure your ideal policy in minutes from the comfort of your home.
Sign up for the three-step journey to better insurance:
Get a Virginia Flood Insurance Quote
Need help? Our customer support team guides you every step of the way.
Get a Affordable Virginia Flood Insurance Quote
States we Serve
California
Texas
Florida
New York
Pennsylvania
Illinois
Ohio
Georgia
North Carolina
Michigan
New Jersey
Virginia
Washington
Arizona
Massachusetts
Tennessee
Indiana
Maryland
Missouri
Colorado
Wisconsin
Minnesota
South Carolina
Alabama
Louisiana
Kentucky
Oregon
Oklahoma
Connecticut
Utah
Iowa
Nevada
Arkansas
Kansas
Mississippi
New Mexico
Nebraska
Idaho
West Virginia
Hawaii
New Hampshire
Maine
Montana
Rhode Island
Delaware
South Dakota
North Dakota
Alaska
Vermont
Wyoming
Virginia Flood Insurance FAQs
Like most coastal states, Virginia faces an elevated risk of flooding. Ensure you are well-prepared no matter what situation comes your way. Here's what you need to know about taking out flood insurance in the Commonwealth of Virginia.
Don't see your question? Check out our FAQs page.