Flood Insurance in Texas
Get a quote in under 3 minutes - Save up to 40%
Get a Quote for Texas Flood Insurance Rates Today
Fill out our simple form to get the latest rates from well-respected A-rated flood insurance specialists. Receive a personalized quote in minutes and include only the coverage you actually need.
Get your quote with the supercharged flood insurer Rocket Flood for the most competitive flood insurance in Texas.
ALL CARRIERS A+ RATED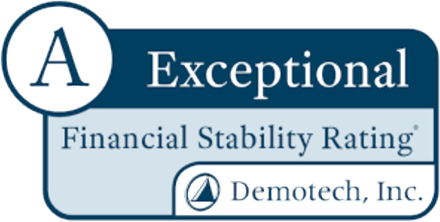 Flood Insurance Texas
Home and Commercial Flood Insurance Texas
According to FEMA, nearly every major city in Texas is vulnerable to hurricanes from the Gulf of Mexico and flash flooding. The risk of flooding is high, with 26% of flood insurance claims nationwide coming from non-designated high-risk zones.
Flood insurance in Texas is essential for protecting your home or business. Request a flood insurance quote in Texas today to get the lowest rates on comprehensive coverage.
Today, Texas is the number one state for flash flooding deaths over the last 36 years. Several factors like climate change have made severe flash flooding more common across every county in Texas.
Despite all this, flood insurance is not mandatory within the Lone Star State. The only residents required to hold a valid policy are those who reside in a high-risk flood zone and require a mortgage. Most private and federally-backed mortgage providers will stipulate a minimum coverage level to get approved.
Even if you are not required to hold flood insurance in Texas, it's a smart choice for protecting your home or business. Protect yourself with comprehensive home and commercial private flood insurance in Texas today.

Flood Insurance Rates in Texas
Competitive Rates
Rocket Flood is the supercharged insurance agency aiming to get you the most competitive market rates without compromising your protection.
Use our state-of-the-art technology to determine your flood insurance Texas cost in minutes. Our technology provides instant quotes from more than 15 A-rated flood insurers nationwide.
Save up to 40% on your monthly premiums without compromising on coverage with Rocket Flood.
Strong Partners
We work with a network of A-rated specialist flood insurance providers nationwide to ensure our clients always get the best rates.
Our team vets insurers to ensure they operate to the highest standards. Taking out Texas flood insurance with Rocket Flood guarantees excellent service and low costs every time.
LiDAR Technology
Zonal premiums based on your town or neighborhood do not reflect the risk of your home being flooded. Rocket Flood uses LiDAR technology to measure the elevation of your property and the terrain around it to determine your flooding risk.
We use the same technology as many U.S. departments and NASA to produce accurate numbers. You unlock elevation discounts by getting a true reflection of your flooding risk.
This technology allows our clients to enjoy competitive rates on their insurance policies.
Comprehensive Coverage
Receive up to $20,000,000 in building coverage and $5,000,000 in property with Rocket Flood. Take out the coverage you need to cover everything from luxury homes to high-end downtown office blocks.
Enjoy enhancements like:
  Basement Contents
  Replacement Cost on Contents
  Loss of Use/Rents
  Pool Repair/Refill
  Other Structure Coverage

Rocket Flood offers the best flood insurance in Texas to give you peace of mind. Get in touch to learn more now.
Quick Sign Up
Our experts are determined to get you the best-value flood insurance in a few quick and easy steps.
Signing up is as easy as 1-2-3.
Get a Texas Flood Insurance Quote
Take out protection against floods today. With Rocket Flood, we make it as easy as 1-2-3.
Partner with Rocket Flood
We are a leading specialists in flood insurance because we exclusively focus on flooding — the country's most common natural disaster.
We're tired of insurance being complicated and expensive. That's why we're committed to providing people across the country with comprehensive personal and commercial flood insurance at an affordable price.
Our robust technology, extensive industry experience, and friendly customer service come together to protect homes and businesses nationwide. We work only with top-rated insurance companies so that you can get the most from your policy
Protect your home or business with Rocket Flood Contact us today to learn more.
Get a Affordable Texas Flood Insurance Quote
States we Serve
California
Texas
Florida
New York
Pennsylvania
Illinois
Ohio
Georgia
North Carolina
Michigan
New Jersey
Virginia
Washington
Arizona
Massachusetts
Tennessee
Indiana
Maryland
Missouri
Colorado
Wisconsin
Minnesota
South Carolina
Alabama
Louisiana
Kentucky
Oregon
Oklahoma
Connecticut
Utah
Iowa
Nevada
Arkansas
Kansas
Mississippi
New Mexico
Nebraska
Idaho
West Virginia
Hawaii
New Hampshire
Maine
Montana
Rhode Island
Delaware
South Dakota
North Dakota
Alaska
Vermont
Wyoming
Flood Insurance: Texas FAQs
Do you have more questions about how flood insurance in Texas works? Here are the answers to some of the most commonly asked questions.
Don't see your question? Check out our FAQs page.