Flood Insurance in South Carolina
Get a quote in under 3 minutes - Save up to 40%
Get a South Carolina Flood Insurance Quote Today
Make sure you and your family are fully protected from the threat of flooding. Secure the top rates on your flood insurance in South Carolina in minutes from the state's most reliable insurer.
Save up to 40% on your monthly premiums while enjoying premium protection for your home, belongings, and business.
ALL CARRIERS A+ RATED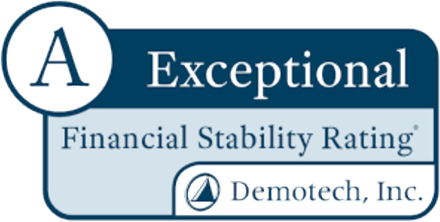 Flood Insurance South Carolina
Home and Commercial Flood Insurance in South Carolina
South Carolina faces an uncertain future concerning the risk of flooding. The risk of your home and business becoming severely affected by flooding has increased significantly in response to rising sea levels and climate change.
Get prepared with flood insurance South Carolina from the supercharged insurance agency, Rocket Flood.
The State of South Carolina has sustained more than $7 billion in damages from flooding and hurricanes in the last 25 years. You cannot stop the weather, but you can prepare yourself for the worst.
While flood insurance is only mandatory for people with a federally-backed home loan, it is always recommended that you take out flood insurance in South Carolina to protect your home and possessions.
Your standard homeowners' insurance offers no protection against damage caused by flooding, meaning without this vital protection, you are taking a massive risk with your family's finances. Today, more than 358,000 properties have a 26% or greater chance of experiencing a severe flooding event in the next 30 years.
With Rocket Flood, we get you the policy that reflects your risk. Get competitive rates and save up to 40% on your premiums with a specialist insurance policy for your home and business today.

Flood Insurance Rates in South Carolina
Competitive Rates
How much is flood insurance in South Carolina?
The average insurer levies just $53 per month for comprehensive flood insurance. We aim to beat that without compromising your protection.
Our ironclad policies are designed to be affordable to all. Get the latest rates from more than 15 A-rated insurers in the Palmetto State in three minutes or less.
Get the protection you deserve at the price you deserve today.
Powerful Partners
We work with every major flood insurance company in South Carolina. Whether you need flood insurance in Charleston, SC, or the capital of Columbia, our partnerships enable you to get the most competitive rates.
We have worked hard to develop our partnerships to ensure you do not just get the best rates but also the best service.
Get your flood insurance quote in minutes with Rocket Flood now.
LiDAR Technology
Take advantage of elevation discounts using our proprietary LiDAR technology. Our technology can analyze your home's terrain and elevation to unlock the biggest discounts available from A-rated insurers across South Carolina.
At Rocket Flood, we believe the price should reflect the real flooding risk to your home. Our LiDAR technology ensures you pay the lowest rates possible on your flood insurance.
Comprehensive Coverage
Get a jumbo insurance policy that goes the extra mile. Claim up to $5,000,000 in coverage for personal belongings and $20,000,000 for building coverage. High coverage limits make our policies suitable for luxury homeowners and business owners.
Add on enhancements to bolster your protection. Some of your added extras include the following:
  Loss of Rent(s)
  Loss of Use
  Basement Contents
  Pool Repair/Refill
  Replacement Cost on Contents
  Other Structure Coverage

The last thing you want is to find yourself with a gap in your coverage. Speak to a Rocket Flood agent about your enhancement options today.
Quick Sign Up
Sweep the market and gain tailored quotes for flood insurance in Myrtle Beach, SC, and the rest of the Palmetto State, in three minutes or less.
Our enhanced technology enables us to provide tailored quotes from all the top insurers in minutes. It takes just three steps to get the latest rates.
Sign up today to start your journey to comprehensive, affordable flood insurance with Rocket Flood
Get a South Carolina Flood Insurance Quote
Take out protection against floods today. With Rocket Flood, we make it as easy as 1-2-3.
Get a Affordable South Carolina Flood Insurance Quote
States we Serve
California
Texas
Florida
New York
Pennsylvania
Illinois
Ohio
Georgia
North Carolina
Michigan
New Jersey
Virginia
Washington
Arizona
Massachusetts
Tennessee
Indiana
Maryland
Missouri
Colorado
Wisconsin
Minnesota
South Carolina
Alabama
Louisiana
Kentucky
Oregon
Oklahoma
Connecticut
Utah
Iowa
Nevada
Arkansas
Kansas
Mississippi
New Mexico
Nebraska
Idaho
West Virginia
Hawaii
New Hampshire
Maine
Montana
Rhode Island
Delaware
South Dakota
North Dakota
Alaska
Vermont
Wyoming
Flood Insurance: South Carolina FAQs
Want to learn more about flood insurance South Carolina? Navigating the maze of policies and providers is far from straightforward, especially if this is your first time taking out this type of protection.
Read through the answers to the most commonly asked questions we receive from our clients.