Flood Insurance in Ohio
Get a quote in under 3 minutes - Save up to 40%
Get an Ohio Flood Insurance Quote Today
Taking out insurance
has never been simpler. Unlock exclusive discounts that could save you up to 40% on your next policy.
We are the leading
insurer in Ohio with our digital-first approach to flood insurance. Receive instant quotes from more than 20 A-rated insurers in minutes and make the smarter insurance choice.
Make sure your
home and business are protected from some of the worst weather threats by requesting your flood insurance quote in Ohio today.
ALL CARRIERS A+ RATED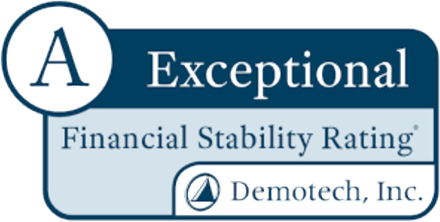 Flood Insurance Ohio
Home and Commercial Flood Insurance in Ohio
Ohio is one of the states most vulnerable to the impact of climate change. Since the early 1900s, annual rainfall across the Buckeye State has increased by 5%-15%. Ohio's gorgeous coastline along the Great Lakes and the tranquil Ohio River make flooding an ever-present threat.
Between 2000 and 2015, 21 federal disasters were declared in relation to hurricanes, storms, and severe rainfall. Without comprehensive flood insurance for your home and business, you could be at risk.
With the looming threat of flooding, Rocket Flood is helping consumers protect themselves. We cannot change the weather, but we can ensure that you have an Ohio flood insurance policy that protects you should the worst happen.
Benefit from Ohio's leading flood insurance provider. We have a strong network of partners and an intelligent quoting platform that can save you up to 40% on your flood insurance premiums.
Approximately 12% of Ohio properties have a greater than 1% chance of flooding annually. So, make the smart decision and take out comprehensive flood insurance with Rocket Flood today.

Flood Insurance Rates in Ohio
Competitive Rates
The cost of flood insurance in Ohio may make you believe that purchasing a policy is too expensive. At Rocket Flood, we source the lowest prices for flood insurance using our proprietary technology.
We actively monitor the flood insurance rate map in Ohio and leverage a network of more than 20 top-class insurers operating in the state to give you the best coverage.
Find out how much you could save on your Ohio flood insurance with an instant quote from Rocket Flood today.
Specialists in Flood Insurance
Rocket Flood is a brand specializing specifically in flood insurance. Our team comprises experienced industry professionals with decades of collective experience in flood insurance policies.
Team up with a private insurer that understands your needs and the real threats facing Ohioans from flooding today.
LiDAR Technology
Uncover the secret to saving on your flood insurance in Ohio with LiDAR technology. Rocket Flood is one of the only insurers that uses the same technology as NASA and the U.S. military to take accurate elevation measurements of your home and business.
Your elevation discounts can save you significant amounts on the cost of your insurance.
Comprehensive Coverage
Bolster your policy with select policy enhancements relevant to residential and commercial property. We provide even greater coverage on our flood insurance policies, with packages covering up to $5,000,000 in personal content coverage and $20,000,000 in protection for your building structure.
Collaborate with a Rocket Flood insurance specialist to include policy add-ons like:
  Loss of Rents
  Loss of Use
  Pool Repair/Refill
  Basement Contents
  Replacement Cost on Contents
  Other Structure Coverage

Every policy is customized to the client, meaning you only pay for the coverage you actually need. Talk to a Rocket Flood agent to learn more about our insurance add-ons.
Quick Sign Up
Make insurance simple with the Rocket Flood 1-2-3 signup process.
It takes less than three minutes to fill in our quote request form. While other insurers manually source quotes from individual insurers, our automation technology provides instant, real-time quotes for flood insurance policies in your area.
Request your Rocket Flood quote for the fastest way to lock in your coverage.
How to Buy Flood Insurance in Ohio
Saving money on your flood insurance without compromising on quality coverage begins with Rocket Flood.
We make buying flood insurance easy with our three-step process. Start your journey to better insurance now.
Get a Ohio Flood Insurance Quote
Receive support every step of the way from our customer support team. We are always available to address any questions or concerns you have.
Get a Affordable Ohio Flood Insurance Quote
States we Serve
California
Texas
Florida
New York
Pennsylvania
Illinois
Ohio
Georgia
North Carolina
Michigan
New Jersey
Virginia
Washington
Arizona
Massachusetts
Tennessee
Indiana
Maryland
Missouri
Colorado
Wisconsin
Minnesota
South Carolina
Alabama
Louisiana
Kentucky
Oregon
Oklahoma
Connecticut
Utah
Iowa
Nevada
Arkansas
Kansas
Mississippi
New Mexico
Nebraska
Idaho
West Virginia
Hawaii
New Hampshire
Maine
Montana
Rhode Island
Delaware
South Dakota
North Dakota
Alaska
Vermont
Wyoming
Ohio Flood Insurance FAQs
Taking out insurance can be tricky especially if this is your first time choosing a policy. Here are the answers to our customers' most common questions about flood insurance.
Don't see your question? Check out our FAQs page.