Flood Insurance in Georgia
Get a quote in under 3 minutes - Save up to 40%
Get a Georgia Flood Insurance Quote Today
Pay less for best-in-class flood insurance in Georgia. Utilize the next-generation insurance platform that allows you to obtain instant quotes from the entire market. For more affordable flood insurance, request your Rocket Flood quote now.
As previously noted , our customers can save up to 40% on their flood insurance premiums by leveraging the power of our proprietary software. Whether you are purchasing your dream home in Savannah or looking to set up a business along the 110 miles of Georgia coastline, we aim to provide you with a better flood insurance purchasing experience.
At Rocket Flood , we believe insurance should be simple. With the threat of more severe weather in the years to come, we are ready to protect your homes and businesses with the coverage you can rely on.
ALL CARRIERS A+ RATED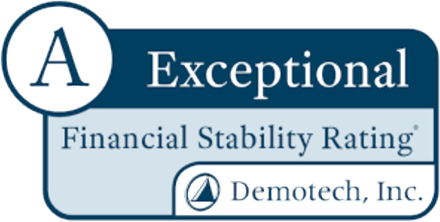 Flood Insurance Georgia
Home and Commercial Flood Insurance in Georgia
Georgia's dramatic tides and ever-changing coastline exposes the state to the risks of coastal flooding, tropical storms, and hurricanes. As severe weather forms in the Gulf of Mexico, the Caribbean Sea, and the southern Atlantic Ocean, more than 400,000 properties face a chance of severe flooding in the next 30 years.
Residents of the Peach State face a high chance of their homes and businesses being compromised should flooding occur, meaning flood insurance in Georgia is a must-have. Yet only about 4% of homeowners nationwide hold an active policy.
Many mistakenly believe their homeowners insurance policies protect them and their belongings. What they don't realize is that most insurance policies specifically exclude flooding, making it vital to secure flood insurance. Georgia residents need to be protected in all flood situations. .
At Rocket Flood, we have helped thousands of Americans secure affordable, comprehensive policies that protect their homes and businesses should the worst happen. Our forward-thinking approach to insurance empowers you to defend your properties from the risks posed by natural disasters.
Georgia is known for its flooding, with continuous rain causing an estimated $500 million in damages and severe storms affecting various counties throughout the years.
We cannot reduce your risk of experiencing flooding, but we can ensure a rapid recovery if you need to claim your coverage in the aftermath of a flooding event. Take advantage of our digital-first approach to sweep the market and secure the lowest insurance rates from more than 20 A-rated insurance providers.
Make the smart choice and defend what's most important to you today with a Rocket Flood insurance policy.

Flood Insurance Rates in Georgia
Competitive Rates
Worried about the cost of your insurance? The average cost of flood insurance in Georgia ranges from $500 to $700 through the National Flood Insurance Program (NFIP). We aim to beat that without compromising the quality and protection of your policy.
Our advanced quoting system and solid insurance network save our customers up to 40% on their premiums.
Get comprehensive flood insurance in Georgia for less by requesting your Rocket Flood quote today.
Specialists in Flood Insurance
Obtain your flood insurance in Georgia from the specialist insurance agency with your best interests at heart.
Rocket Flood is powered by a team of flood insurance experts with a wealth of flood insurance experience. Benefit from the know-how and expertise of our friendly support team and get peace of mind when you take out flood insurance.
LiDAR Technology
Save even more on your flood insurance policy with elevation discounts. Insurers offer significant reductions in your premiums if you can prove that your home or business's elevation reduces your risk of experiencing flood damage.
We use the same technology as NASA to take precise images of your property to determine its elevation. LiDAR measuring builds an accurate risk profile of your property, so you get the policy that you really need.
Pay less for comprehensive flood coverage, regardless of your FEMA flood risk classification, with Rocket Flood today.
Comprehensive Coverage
Make sure you are fully protected with high-quality coverage tailored to your needs. Our cost-effective policies originate from A-rated national insurers that include a range of enhancements for residential and commercial properties.
Get up to $5 million in personal content coverage and $20 million in building coverage with your policy.
Choose from a set of enhancements to bolster your protection, including:
  Loss of Rents
  Loss of Use
  Loss of Use/Rents
  Pool Repair/Refill
  Basement Contents
  Replacement Cost on Contents
  Other Structure Coverage

Work with a Rocket Flood insurance expert to determine which enhancements are relevant to you.
Quick Sign Up
Calling insurers, doing online research, and waiting for quotes can be extremely time-consuming. Our vision is to make insurance simple for every client.
Protect your property with the technology that automatically sweeps the market to provide instant quotes.
Complete the sign up process from the comfort of your home in five minutes or less with Rocket Flood's intuitive platform.
How to Buy Flood Insurance in Georgia
Flood insurance should be as easy as 1-2-3.
Finding the perfect policy has never been more straightforward when you choose Rocket Flood. With a robust network of reputable flood insurers by our side, we are the ultimate resource for Georgia flood insurance.
Upgrade your insurance coverage with our three-step coverage:
Get a Georgia Flood Insurance Quote
Need help navigating the process? The Rocket Flood customer support team is always available to answer any questions or concerns you might have.
Get a Affordable Georgia Flood Insurance Quote
States we Serve
California
Texas
Florida
New York
Pennsylvania
Illinois
Ohio
Georgia
North Carolina
Michigan
New Jersey
Virginia
Washington
Arizona
Massachusetts
Tennessee
Indiana
Maryland
Missouri
Colorado
Wisconsin
Minnesota
South Carolina
Alabama
Louisiana
Kentucky
Oregon
Oklahoma
Connecticut
Utah
Iowa
Nevada
Arkansas
Kansas
Mississippi
New Mexico
Nebraska
Idaho
West Virginia
Hawaii
New Hampshire
Maine
Montana
Rhode Island
Delaware
South Dakota
North Dakota
Alaska
Vermont
Wyoming
Georgia Flood Insurance FAQs
If you're wondering whether you should take out flood insurance or how much it costs, here are the answers to everything you need to know about this type of coverage in Georgia.
Don't see your question? Check out our FAQs page.