Flood Insurance in California
Get a quote in under 3 minutes - Save up to 40%
Get a Quote for CA Flood Insurance Rates Today
California flood insurance
is more affordable than you think. Take out a cost-effective flood insurance policy you can rely on with Rocket Flood.
Gain instant access
to every major name within the flood insurance business all in one place. Easily compare current market rates to determine which policy product best suits you.
Get the insurance
policy that fits your needs. Compare quotes now with our three-step sign-up process.
ALL CARRIERS A+ RATED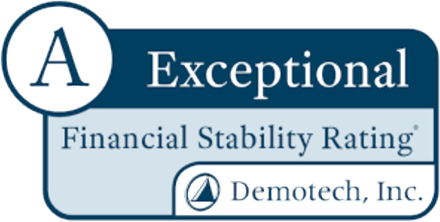 Flood Insurance California
California Flood Insurance for Homes and Businesses
Is your home in California safe from flooding?
So many home and business owners make the fatal mistake of assuming they do not need flood insurance because they are not vulnerable to flooding. Yet all 58 counties in California have sustained at least one flooding event of significance in the last 25 years.
The Golden State has spent billions to repair flood damages and has sustained severe loss of life. The threat of flooding is very real, and you need CA flood insurance to protect yourself.
At Rocket Flood, we provide ironclad private flood insurance in California to home and business owners. Our proprietary technology and relationships with nationwide A-rated insurers enable us to provide flood insurance in California at highly competitive rates.
Today, more than one in five Californians is vulnerable to flooding, with $580 billion in structures falling into these same high-risk zones. We cannot stop the weather, but we can ensure you are not left picking up the pieces.
Get cheap flood insurance in California by comparing quotes in three minutes or less with Rocket Flood today.

Flood Insurance Rates in California
Competitive Rates
Searching for affordable California flood insurance is far from straightforward. Stop manually searching for the best rates on flood insurance.
With Rocket Flood, you can complete a quote request and receive direct tailored quotes from more than 15 A-rated insurers operating in California.
Compare rates and get the flood protection you and your family require today.
Powerful Partners
Rocket Flood works with every major flood insurance agency in the country. Our approach to building and cultivating robust relationships with our partners enables us to connect our clients with reliable insurers.
Our team always vets our partners because we believe you deserve the highest standard of service available. Obtain your flood insurance through us and get the peace of mind that only comes with knowing you are working with the best in the business.
Specialists in Flood Insurance
Our team works to provide five-star insurance. Unlike generalist insurers, Rocket Flood is a specialist insurance agency with decades' worth of experience in the business.
We lower your California flood insurance cost by eliminating superfluous coverage options and providing you with precisely what you need.
We have simplified the insurance process by listening and talking to our policyholders to make obtaining California flood insurance a breeze.
LiDAR Technology
Pay less for more with Rocket Flood's unique approach to leveraging state-of-the-art technology. A little-known fact about flood insurers is that enormous discounts are available if your home sits on a specific terrain or is above a particular elevation.
Get your flood insurance quote in California through Rocket Flood, and we will take images of your home's elevation and terrain.
Using the same technology as NASA and various government departments, our clients can save up to 40% on their monthly premiums.
California flood insurance has never been more affordable. Realize the savings on protecting your home with Rocket Flood.
Comprehensive Coverage
You want to get value for money from your flood insurance. Rocket Flood provides insurance policies that go above and beyond ordinary coverage limits, so you can be sure that everything is covered should the worst happen.
Get up to $5,000,000 in personal content coverage and $20,000,000 for buildings. Our high coverage limits and low flood insurance cost in California make our policies suitable for residential, commercial, and industrial property.
Add to your coverage with enhancements tailored to you. Just some of the options available through Rocket Flood include:
  Loss of Rents
  Loss of Use
  Loss of Use/Rents
  Pool Repair/Refill
  Basement Contents
  Replacement Cost on Contents
  Other Structure Coverage

Every policy is customized to the client, meaning you only pay for the coverage you actually need. Talk to a Rocket Flood agent to learn more about our insurance add-ons.
Quick Sign Up
At Rocket Flood, obtaining your flood insurance is as easy as 1-2-3.
Our intuitive platform makes it simple to receive custom quotes from A-rated flood insurers in minutes. Unlike other brokers who request quotes manually, our superior technology puts us one step ahead of the competition.
Ready to sign up for premium flood insurance in the Golden State? Follow these three easy steps:
Get a California Flood Insurance Quote
Take out protection against floods today. With Rocket Flood, we make it as easy as 1-2-3.
Passionate About Serving You
Insurance is never a straightforward proposition. Dealing with multiple policy providers to find the best deal on flood coverage can be a headache.
We are passionate about making life easier for Californians through the power of technology. Our team is determined to support hardworking Americans in reducing their bills while enjoying the same gold-star flood insurance coverage.
Join the insurance family that stands by you. Sign up with Rocket Flood today.
Get a Affordable California Flood Insurance Quote
States we Serve
California
Texas
Florida
New York
Pennsylvania
Illinois
Ohio
Georgia
North Carolina
Michigan
New Jersey
Virginia
Washington
Arizona
Massachusetts
Tennessee
Indiana
Maryland
Missouri
Colorado
Wisconsin
Minnesota
South Carolina
Alabama
Louisiana
Kentucky
Oregon
Oklahoma
Connecticut
Utah
Iowa
Nevada
Arkansas
Kansas
Mississippi
New Mexico
Nebraska
Idaho
West Virginia
Hawaii
New Hampshire
Maine
Montana
Rhode Island
Delaware
South Dakota
North Dakota
Alaska
Vermont
Wyoming
Flood Insurance: California FAQs
Are you confused about how flood protection in California works? Here are the answers to our customers' most common questions about this type of coverage