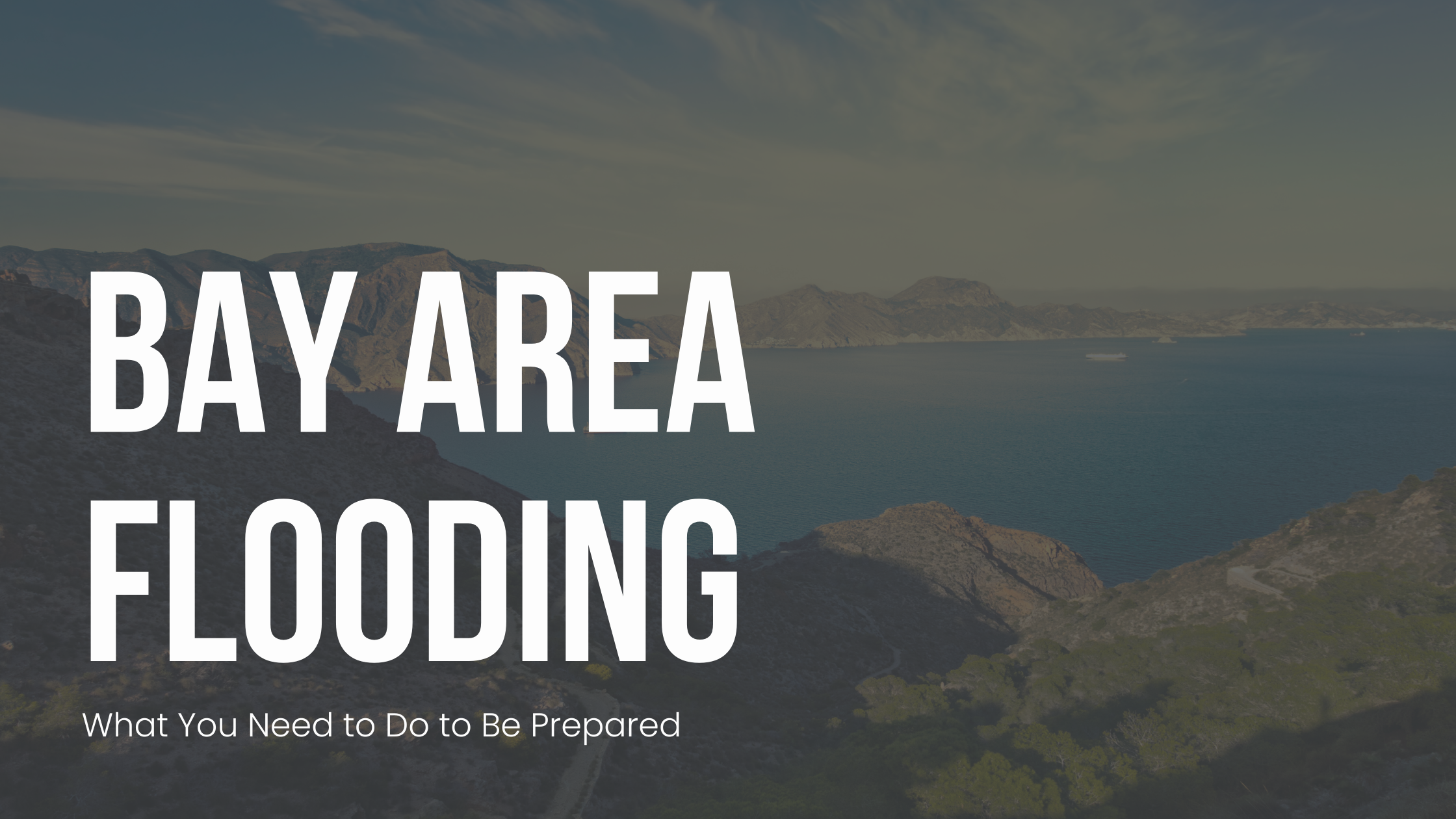 Flooding represents the greatest threat to anyone living in the Bay Area or the rest of the country, for that matter. Approximately 13 million Americans reside within the 100-year flood zone. If you are within this zone, you have a 1% chance of experiencing a 100-year flood yearly. From an insurance perspective, this places your location in a high-risk category.
The Bay Area is particularly vulnerable, emphasizing the importance of protecting yourself. Let's discuss flooding in the Bay Area and what the future could hold for residents and businesses there.
What Contributes to Flooding Risk in the Bay Area?
There are many reasons why Bay Area flooding is likely to become more common in the coming years. According to the National Oceanographic and Atmospheric Administration, 465,000 Americans in the Bay Area live within the 100-year flood zone. Santa Clara is most at risk, making up nearly 165,000 people.
Studies have found that the Bay Area California flooding map is influenced by far more than more rain or rising sea levels. Here are the primary reasons why the latest map of Bay flooding doesn't account for all the risks.
Sea Level Rise
Sea levels are rising worldwide, which could make Bay Area flooding more common in the future. Over the decades, sea levels are expected to rise by as much as seven feet in San Francisco by 2100, making it essential for coastal areas of the city to be built higher.
In particular, officials have already signaled the need to boost the height of Port Embarcadero to prevent it from being lost to the sea.
It goes without saying that a San Francisco flood is far likelier if more of the city is brought closer to the waters of the pacific.
Extreme Precipitation
The Bay Area's unique location has always made it a hotspot for precipitation in the Golden State. Unfortunately, extreme precipitation events have increased recently.
From October 2022 until December 2022, the Bay Area received 5-7" of rain from weak fronts moving across the region. A parade of storms struck the area, causing near-constant rainfall.
Some fallout from the December to mid-January storm systems included surf higher than 30 feet and wind gusts of over 100 mph. Naturally, this led to significant Bay Area flooding. SFO Airport would also report a 23-day rainfall record of 15.28".
What does all this mean?
It shows that climate change is impacting the Bay Area more than most, with homes not considered part of floodplains now facing the looming threat of storm fronts.
Rising Groundwater
One of the biggest influencers on the map of Bay Area flooding is rising groundwater. Due to its lack of visibility, rising groundwater is a threat that rarely receives the attention it deserves.
According to the MIT Technology Review, rising groundwater poses a catastrophic threat to Bay Area infrastructure. As groundwater is pushed to the surface by the movement of the ocean, roadways become eroded from below, septic systems can no longer function, and seawalls trap rising groundwater, increasing the risk of flooding.
The Bay Area sees significant rising groundwater. The San Francisco Estuary Institute (SFEI) recently published a groundbreaking report revealing that groundwater is now merely inches below ground in some areas.
This layer of water, pushed upward by dense ocean water, is cracking basements, infiltrating plumbing, and mobilizing toxic chemicals underground.
It also goes a long way to explaining why the Bay Area has suffered so starkly compared to other areas in the last decade.
Future Predictions for Bay Area Flooding
Predictions for flooding in Northern California have ranged from moderate to catastrophic. Although San Francisco's elevation puts it in a lower-risk category than low-lying areas like San Jose, the whole Bay Area is threatened.
One area where every climate scientist agrees is that the Bay Area must prepare itself for more flooding. Few locations will remain untouched by these elevated risks.
Whether you examine a flooding San Jose map or focus on Daly City, the threat has increased.
Map of Bay Flooding
Current FEMA data shows that large swaths of the Bay Area fall within 100-year floodplains. These areas include San Pablo Bay, from Santa Venetia to Vallejo, and the coastal parts of San Francisco Bay, covering San Bruno around Oakland International Airport.
The latest maps are sobering because they show that you don't necessarily have to own coastal or riverside property to be at serious risk of flooding.
Map of San Jose Flooding
San Jose is one of the most vulnerable parts of the Bay Area. Examine the latest predictions regarding flooding in San Jose. The map offers a bleak picture. From 2005 to 2014, San Jose experienced 99 flood days, with 81 attributed to climate change.
The same map shows that between 2023 and 2050, San Jose has a 98% risk of experiencing at least one flood of three feet or more under a moderate sea level rise. Under a slow rise, San Jose's risk still soars at 76%.


How to Protect Yourself Against Bay Area Flooding
Flooding is not a matter of if but when for residents in the Bay Area. While you cannot control policy, you can protect yourself should the worst happen.
The best way to prepare for the worst-case scenario is to take out comprehensive flood insurance. Traditionally, this would rely on a FEMA-backed policy, but today private insurers offer competitive packages for homes and businesses across America.
At Rocket Flood, we use our state-of-the-art automation tools to sweep the market and provide you with the most competitive rates on your property. Our technology analyzes the elevation of your property to reflect the genuine risk, thus unlocking elevation discounts.
With significant weather events becoming more common in the region, now is the time to act before it's too late.
Get the Protection You Need with Rocket Flood
Rocket Flood is America's premier flood insurance platform. We connect with more than 20+ A-rated insurers to ensure you get the best deals on your insurance coverage.
With Rocket Flood by your side, you get the policy and add-ons you require without paying a cent more than you have to.
Get your free quote from Rocket Flood and save up to 40% on your California flood insurance[1] premiums today.
About The Author
Garrett Mitchell is the visionary behind RocketMGA, a cutting-edge comparative rater platform for flood insurance. With a passion for innovation and a deep understanding of the insurance industry, Garrett has created a platform that is changing the game for insurance producers all over the USA. Under his leadership, RocketMGA has become a leader in the industry, offering insurance producers the fastest and most efficient way to quote flood insurance. Garrett's background in technology and insurance, combined with his drive for excellence, has made him a respected voice in the industry. Whether he's speaking at industry events or sharing his insights on the RocketMGA blog, Garrett is committed to making a difference in the lives of insurance producers and helping them achieve success. Get to know Garrett and the RocketMGA revolution today!